The first stop in today's Feel Good Friday happened in the copy room at my office.  Late in the afternoon, I was just going about my business, mailing off a settlement agreement and such, when our intake manager—who also happens to be our senior partner's wife—walked in and asked if I had plans for the weekend.  I thought it was just typical Friday afternoon chatter until she said, "Could you go to the game?" and handed me a pair of tickets to tomorrow's OU game.  Dang good seats, too.  I'm not sure how I got to be the lucky one, but I'll chalk it up to clean living.  Or something.  Whatever the reason, I will accept it gladly.  Though I did tell her she'll spoil Brian, letting him sit in such good seats. 
As for the next part of Feel Good Friday, I think you probably had to be living under a rock somewhere today to have not heard about this already, but I think it's worth sharing at least one more time.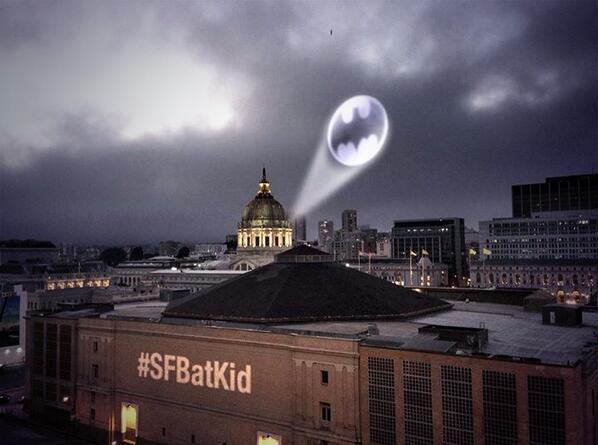 When I was a kid, I probably wanted to be Batman, too.  Fortunately, I never had a potentially fatal disease that would cause an organization to try to make that wish happen.  Miles Scott wasn't lucky enough to avoid the horrible disease, but he was blessed enough to have the Make a Wish Foundation go all out to make his dream of being Batman a reality.  And he was even more blessed that so many thousands of people cared enough to help make his day extra, extra special.  And then we were all fortunate enough to get to be a tiny part of the day just by hearing about his exploits all over the Internet.  If you've somehow missed it up until this point, read his story here.
And the very best part about the story?  Miles is currently in remission, so maybe he'll get to cherish the memory of this amazing day for a long, long time to come.  And if that doesn't warrant our shout out for today, I just don't know what does.